Sikkim
Sikkim is a small state in northwest India, bordered by Bhutan, Tibet and Nepal. Part of the Himalayas, the area has a dramatic landscape including India's highest mountain,
8,586m Kanchenjunga. Sikkim is also home to glaciers, alpine meadows and thousands of varieties of wildflowers.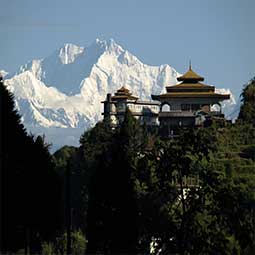 Darjeeling
Sikkim
Darjeeling is a town in India's West Bengal state, in the Himalayan foothills. Once a summer resort for the British Raj elite, it remains the terminus of the narrow-gauge Darjeeling Himalayan Railway, or "Toy Train," completed in 1881.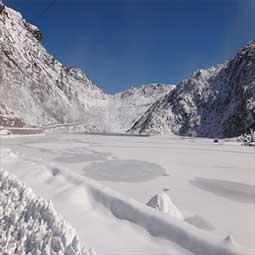 Gangtok
Sikkim
Gangtok is the capital of the northern Indian state of Sikkim. Today, it remains a Tibetan Buddhist center and a base for hikers organizing permits and transport for treks through Sikkim's Himalayan mountain ranges.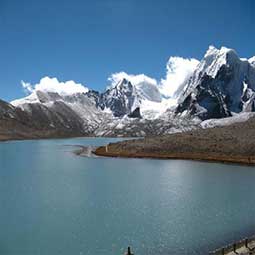 Nathula Pass
Sikkim
Nathu La is a mountain pass in the Himalayas. It connects the Indian state of Sikkim with China's Tibet Autonomous Region. The pass, at 4,310 m above mean sea level, forms a part of an offshoot of the ancient Silk Road.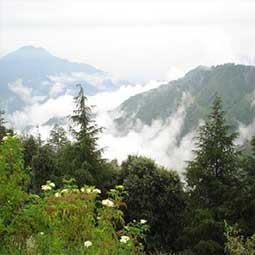 Tsomgo Lake
Sikkim
Tsomgo Lake, also known as Tsongmo Lake or Changu Lake, is a glacial lake in the East Sikkim of the Indian state of Sikkim, some 40 kilometres from the capital Gangtok.